Session #1: Reforming Research Assessment
Jean-Emmanuel Faure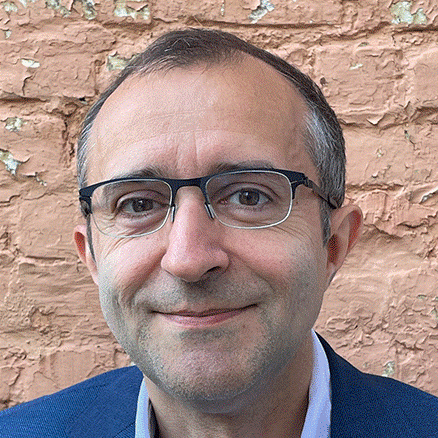 Jean-Emmanuel Faure is a Team leader for Research Assessment at the Unit for Open Science and Research Infrastructures, DG for Research and Innovation, European Commission. Jean-Emmanuel graduated from the Ecole Normale Supérieure, Lyon, France, holds a Ph.D in cellular and molecular biology (1994), completed post-doctoral fellowships in Israel and the USA, and worked for 7 years at CNRS (France) as group leader in the field of developmental biology. He joined the European Commission in 2003 and currently works on the reform of research assessment. He was in charge of preparing the Commission scoping report (2021) and contributed to drafting the Agreement on Reforming Research Assessment (2022) as well as the governance of the Coalition for Advancing Research Assessment (CoARA). He currently co-chairs a G7 Open Science WG sub-group on rewards and incentives, and also co-chairs a newly selected CoARA WG on "Improving practices in the assessment of research proposals".
Luisa Henriques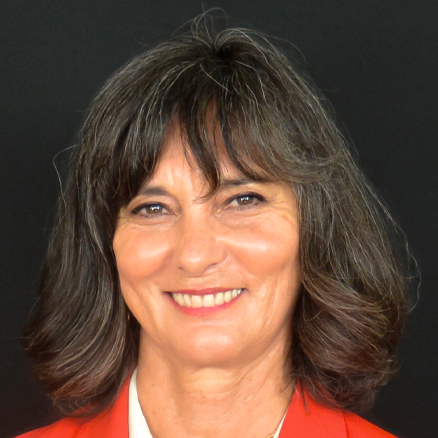 Luisa Henriques holds a PhD in the socio-economics of innovation from Mines-ParisTech and the University of Lisbon. She is a Senior Policy Analyst and Advisor to the FCT's Board. She is co-sponsor of Action 4 on research careers in the ERA FORUM. Previously, she was Counsellor and Coordinator for Research and Space at PT PermRep (2015/2021) and Coordinator for Research and Space during the Portuguese Presidency of Council of the EU (2021). An experienced manager with management positions at FCT/JNICT and extensive experience in international cooperation, as a delegate to OECD's CSTP and TIP and to the EU. She worked at the JRC, European Commission (2008-2012). She has authored and co-authored research articles in peer-reviewed journals and policy reports and participated in several research projects.
Tomáš Polívka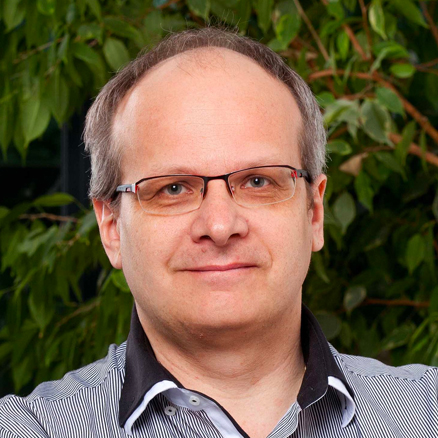 Tomáš Polívka is a professor of biophysics at the Faculty of Science of the University of South Bohemia in České Budějovice. He is the head of the laboratory of ultrafast spectroscopy, where he conducts research focused mainly on primary processes in photosynthesis. After obtaining his Ph.D. at Charles University, he worked from 1997-2005 at Lund University in Sweden. Since 2005 he has been employed at the University of South Bohemia, where he served as Vice-Rector for Science and Research from 2011-2020. He has been a member of expert panels and committees related to research assessment. In 2021, he was appointed as the main coordinator of the research assessment in the Czech Republic.
Pavel Doleček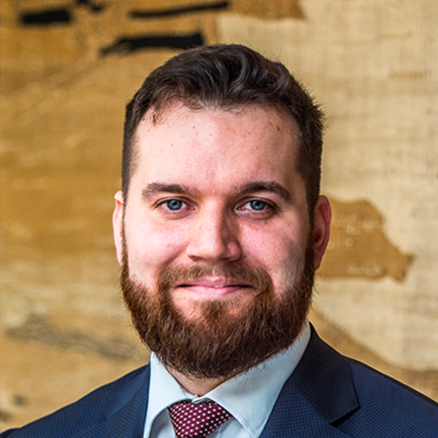 Pavel Doleček currently holds the position of Deputy Minister for Science, Research and Innovation. Before being appointed as Deputy Minister in 2023 Pavel Doleček had been serving as Vice-Rector for Strategic Cooperation and Development at Charles University and held the responsibility for coordination of investment and developmental projects and strategic partnerships with state administration, other universities and public and private sector. Before that he had been working at the Ministry of Education, Youth and Sports (MEYS) as the Head of the Strategic Unit and then in the position of Deputy Minister for Higher Education, Science and Research. He was in charge of the conception and realization of higher education and research policy under the authority of the MEYS, including international bilateral and multilateral cooperation, legislative framework and funding policy. Pavel Doleček has been participating in several governing boards, be it those of state-funded organizations or universities as well as program boards of institutions providing financial support for research, development and innovation. He dealt with pedagogical, publishing and research activities.
Šárka Pospíšilová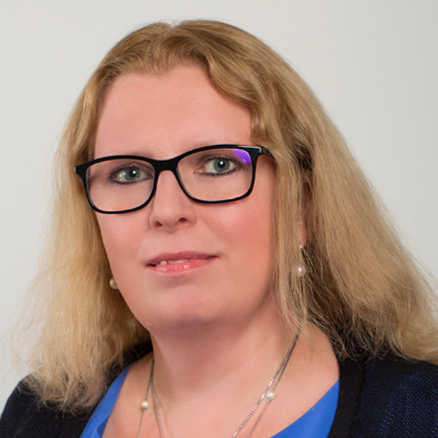 Šárka Pospíšilová is a Vice-Rector of Masaryk University for Research and Doctoral Studies and a biomedical scientist. She organized the MU self-assessment by International Evaluation Panel (M17+ "MEP") in 2020 and established the extensive Internal assessment of research and doctoral studies in the whole university in 2022. As an active scientist, she heads the Centre of Molecular Medicine at CEITEC and the Institute of Medical Genetics and Genomics at the Medical Faculty MU and University Hospital Brno. Her scientific expertise is in genetics, genomics and molecular hematology, being a co-author of 230 scientific publications and 7 patents. She acts as a board member of ERIC Network and a country representative in EU Initiative 1+ Million Genomes and Genomic Data Infrastructure and actively popularizes science, namely genetics.
Session #2: Researcher Career Assessment
Saša Zelenika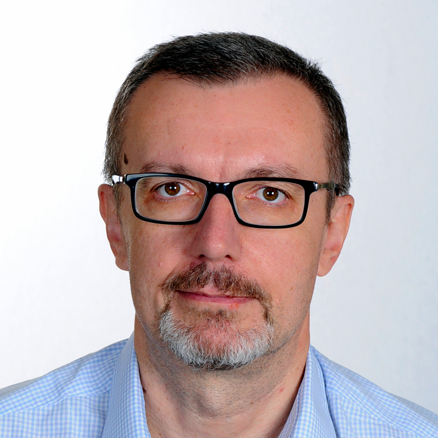 Saša Zelenika graduated at the University of Rijeka, Croatia, and earned the D. Sc. degree at the Polytechnic University of Turin, Italy. He was Head of Mechanical Engineering at the Paul Scherrer Institute in Switzerland. From 2004 he works at the University of Rijeka, Faculty of Engineering (since 2015 as full professor with tenure) where he was Dean's Assistant, Department Head and is Laboratory Head. In 2012-2014 he was Deputy Minister at the Croatian Ministry of Science, Education and Sports. Currently he is Vice-Rector for Strategic Projects in charge of strategic projects, knowledge valorisation and research(er) assessment. His research interests encompass precision engineering, microsystems technologies, energy harvesting, measurement systems, machine elements and mechatronics.
Isabel Rocha
Isabel Rocha is Vice-Rector at NOVA University Lisbon, coordinating the areas of research, innovation and value creation. She is Principal Investigator at ITQB NOVA, coordinating a Research Laboratory in Systems and Synthetic Biology. She obtained her PhD at the University of Minho in Chemical and Biological Engineering and did a post-doctorate at the Technical University of Denmark. Her research in Biotechnology covers the topics of Bioinformatics, Metabolic Engineering, Synthetic Biology and Systems Biology, and she has published more than 140 complete articles in international magazines, books and conferences. She is the scientific coordinator, among others, of the Shikifactory100 Project (Shikifactory100.eu) and the national representative on the executive board of the European Bioinformatics Infrastructure (ELIXIR). She is also an evaluator for several funding agencies, including the European Commission.
During 2007, she was a visiting professor at MIT, USA, as part of the MIT-Portugal Program and, from 2007 to 2017, she was part of the faculty at MIT-Portugal, being responsible for an educational innovation program involving 4 universities and 2 PhD programs - the i-teams. She was President of P-Bio, Portuguese Association of Bioindustries and is one of the founders of the companies Biotempo and SilicoLife.
She is Chairman of the Board of the CoLab InnovPlantProtect, in crop protection, and Vice-Chairman of the CoLab BIOREF in Biorefineries, and is also a member of the Board of Directors of Madan Parque, NOVA's technology-based incubator.
Brian Cahill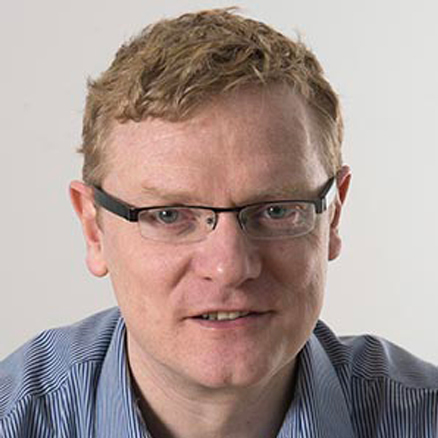 Brian Cahill works in the Learning and Skills Analytics Lab of the Leibniz Information Centre for Science and Technology in Hannover as Grant Manager of the COST Action CA19117 on Researcher Mental Health. He is a Member of the Governing Board of EuroScience and was Chair of the Marie Curie Alumni Association from March 2016 to February 2018. In these roles, he engaged with early-career researchers on topics ranging from researcher career development, innovation, research funding, science communication, science policy, researcher pensions, research integrity, responsible research and innovation and many more.
Jan Konvalinka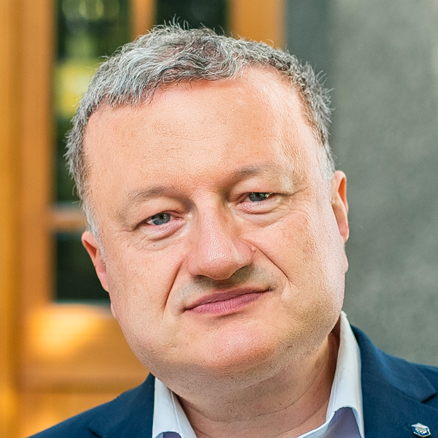 Jan Konvalinka is the director of the Institute of Organic Chemistry and Biochemistry of the Academy of Science of the Czech Republic, head of the research department at the institute and professor of biochemistry at the Faculty of Sciences of the Charles University in Prague. In his research, he focuses on medicinally relevant enzymes, specifically viral proteases and polymerases, and the development of novel ways of their inhibition, visualisation and targeting. He is an author of more than 130 research papers in international journals and numerous patents. He served for eight years as a Vice-Rector for Research at Charles University, one of the largest universities in Central Europe, and currently serves as a member of the Board of Advisors to the minister of education of the Czech Republic. He introduced a number of research programmes for the support of excellent research at Charles University and helped to shape the internalisation of the university within the European University Alliance programme.
Kateřina Sam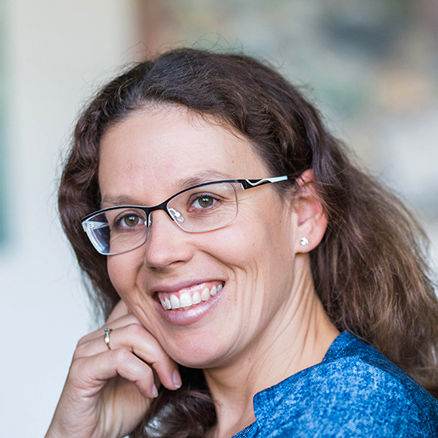 Kateřina Sam leads the Department of Ecology and the Laboratory of Multitrophic Interactions at the Institute of Entomology, Biology Centre CAS. She is also educator at University of South Bohemia. She received her Ph.D. in ornithology in 2013 at the above-mentioned university, following years of research of birds and forests of Papua New Guinea. Her postdoctoral endeavours led her to Brisbane University in Australia. In 2018, Dr. Sam received the prestigious Starting ERC grant, and she is currently spearheading the GACR Junior Star project. Her portfolio boats 83 peer-reviewed papers focusing mostly on trophic interactions and predation. Beyond her scientific pursuits, she is mum of two wonderful kids and caretaker of several dozens of small farm animals.
Session #3: Research Grant Assessment
Alina Irimia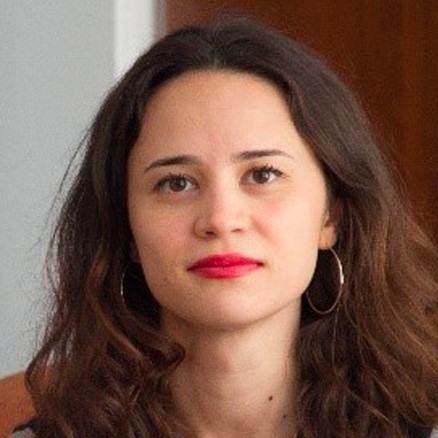 Alina Irimia leads the Open Science projects at UEFISCDI and has been working as a strategic planning consultant with the Executive Agency for Higher Education, Research and Innovation Funding (UEFISCDI) for over 14 years, being involved in policy support activities for higher education, research, and innovation. Open Science has been the focus of her activity in the past 7 years, collaborating with international initiatives and organisations such as OpenAIRE, Science Europe (OS WG), CoNOSC (part of the CoNOSC Board starting 2023). In 2016, Alina has been an advisor to the Ministry of National Education and Scientific Research on Open Science related issues, and in the period 2019 – 2022 she coordinated the process of developing the National Strategic Framework for Open Science in Romania, embodied in the White Paper on the Transition to Open Science 2023-2030. Alina obtained her doctorate in sociology at the University of Bucharest, focusing her research on the importance of scientific communication for strategic planning and society at large. Alina is also a Foresight and Open Science policy expert at the UNESCO Chair for Science and Innovation Policy at SNSPA.
Petr Baldrian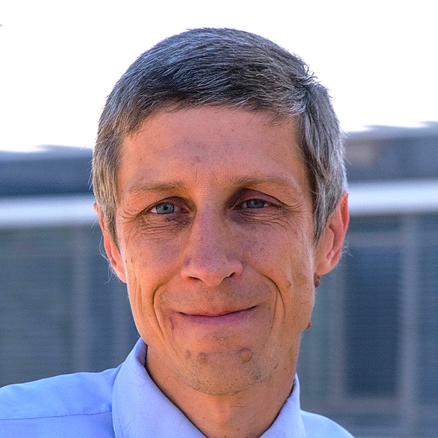 Petr Baldrian was born in Prague in 1972. He received his PhD in Microbiology at the Charles University in Prague, Czech Republic. His research aims to elucidate the role of microorganisms in ecosystem processes and the use of microbes in biotechnology and environmental management. He is a professor of Environmental Sciences who lectures and supervises students at the Charles University in Prague. Currently, he is the president of the Czech Science Foundation, the main funder of basic research in the Czech Republic, editor of several journals in the fields of ecology and microbiology and member of a European Research Council panel. In these latter roles he focuses on the approaches towards research assessment at the level of scientific results, proposals, individuals as well as institutions.
Sebastian Dahle
Sebastian Dahle is President of the European Council of Doctoral Candidates and Junior Researchers (Eurodoc). He works as a scientific associate and assistant professor at the Department of Wood Science and Technology, Biotechnical Faculty, University of Ljubljana. Further, he leads the Plasma Center at the Biotechnical Faculty, which was established in 2019. Besides the academic activities, Dr. Dahle is shareholder of the Plasma Green GmbH, a start-up company that is the outcome of a technology transfer he led in Germany.
Martin Bunček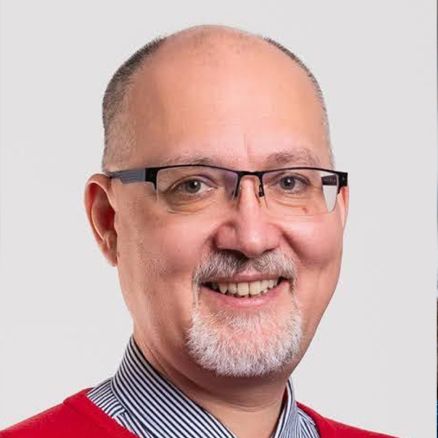 Martin Bunček is the Managing Director of the Technology Agency of the Czech Republic (TACR). He has been with the Technology Agency from its very beginning – first in the position of Member of the Board, then as the Deputy Chair and since March 2018 as Managing Director. Martin Bunček graduated from the University of Pardubice, Faculty of Chemical Technology, and completed his postgraduate studies at the Charles University, Faculty of Pharmacy. Then, he worked at different positions in the company GENERI BIOTECH s.r.o., where he participated in its conceptual orientation, especially in the research and development field. He is involved in many international working groups or expert/evaluation panels.
Jana Klánová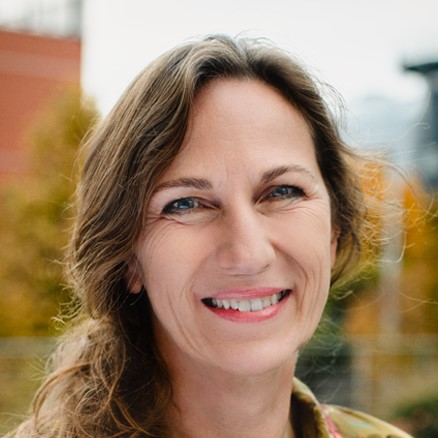 Jana Klánová is a professor of environmental chemistry at Masaryk University in Brno, Czech Republic, and a director of RECETOX (www.recetox.muni.cz), the European Centre of Excellence in Environmental Health Sciences and WHO-Collaborating Centre. She leads the CELSPAC birth cohorts focusing on environmental determinants of health. Jana coordinates EIRENE, the European (ESFRI) Infrastructure on Human Exposome, as well as the Group of Earth Observation Initiative GOS4POPs (Global Observation System for Persistent Organic Pollutants). She has been leading multiple large-scale projects from the European Structural and Investment Funds and EU Horizon 2020 / Horizon Europe projects in a total value of 80 mil. EUR, and published more than 250 research papers.
Panel Discussion
Clifford Tatum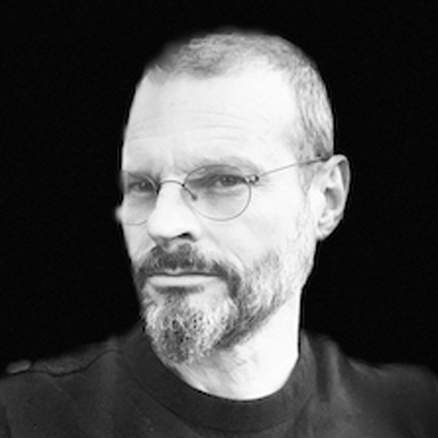 Clifford Tatum is a researcher at the Centre for Science and Technology Studies (CWTS), Leiden University, working in the social studies of science, with particular focus on Open Science in the context of Responsible Research Assessment. Leading development of an 'Open Science Assessment Framework' in the GraspOS (Horizon Europe) project; and co-leading CoARA working group: Towards Open Infrastructures for Responsible Research Assessment. Advisor, Innovation Team at SURF (collaborative IT for Dutch education and research), focused on Open Research Information, with particular focus on Persistent Identifiers (PIDs). Leading development of the EOSC RAiD service in the FAIRCORE4EOSC Horizon Europe) project and Member of the (ARDC) RAiD advisory group.
Reda Cimmperman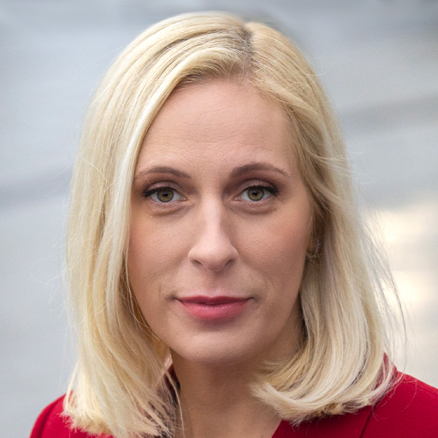 Reda Cimmperman has been serving as the Scientific Secretary at the Research Council of Lithuania (RCL) since 2015. In this vital role, she facilitates seamless communication and collaboration between the RCL and various governmental, scientific, educational, and international institutions. She completed her Bachelor's studies in Biochemistry and pursued her passion further by attaining a Master's Degree in Microbiology from Vilnius University and a PhD in Biomedical Science in 2010. Driven by an unyielding thirst for knowledge she extended her educational horizons to the ISM University of Management and Economics. Here, in 2023, she embarked on a new chapter, enrolling in the Master's program in Business Management. During her doctoral studies, she earned a scholarship from the German Federal Environmental Foundation, which enabled her to spend three enriching years in Germany. From 2006 to 2017, she flourished as a research fellow at the Nature Research Centre. Notably, between 2009 and 2015, she assumed the significant role of Chief Officer of the Science Policy and Assessment Unit at the RCL. Multifaceted journey showcases her commitment to academic excellence, contributed significantly to a wide array of projects and roles, spanning science, innovation, education, and policy domains.
Melita Kovačević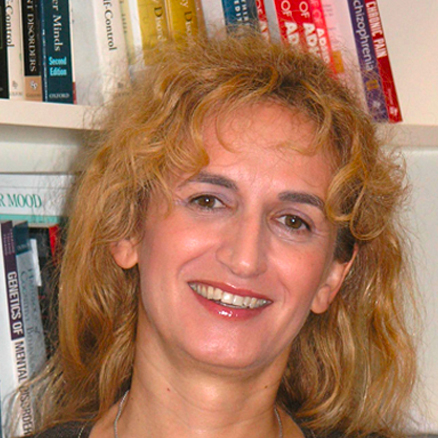 Melita Kovačević has been involved in higher education policy-making since 2000 as a member of a number of national and European higher education bodies. She has been invited worldwide to speak on higher education, higher education reform, doctoral education, research, quality assurance and academic leadership. She has conducted a number of trainings and workshops, especially on various topics relevant to doctoral education, such as ethics and research integrity, academic writing, supervision, quality in doctoral education, etc. She is the director of an interdisciplinary doctoral programme and has been the supervisor of a number of national and international doctoral candidates. Currently, Dr Kovacevic is the Vice-Chair of the Network of Professionals in Doctoral Education (PRIDE).
Ladislav Krištoufek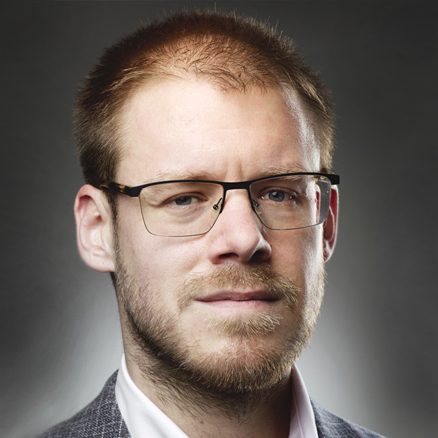 Ladislav Krištoufek is a Vice-Rector for Research at Charles University, a member of the Czech governmental R&D&I Council, and a professor of economics. He is the only Czech social scientist listed among the Clarivate Highly Cited Researchers 2022, mostly due to his research on cryptoassets, decentralized finance, and interdisciplinary economics and finance. During his tenure, Charles University signed the Agreement on Reforming Research Assessment as the first Czech university and joined CoARA; their visions are now being translated into the complex university internal research assessment system. In the R&D&I Council, he serves as a rapporteur for the national research priorities, research excellence, and the Czech Science Foundation.
Jiří Homola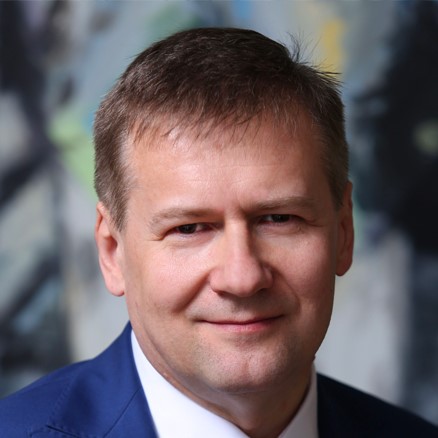 Jiří Homola is the first Vice-Chairman of the RDI Council, Vice-Director of the Institute of Photonics and Electronics of the Czech Academy of Sciences (CAS), and professor of quantum optics and optoelectronics. His research interests are in biophotonics; in particular, he pursues research of optical biosensors for molecular biology, medical diagnostics, food safety, and security. He has received numerous awards (Roche Diagnostics Prize for Sensor Technology, Czech Head) and has been elected Fellow of the International Society for Optical Engineering and Fellow of the Learned Society of the Czech Republic. Jiří Homola has been involved in numerous evaluations of research (ERC Grant Panel, NATO Advisory Panel) and is currently responsible for the evaluation of the institutes of the CAS.
Martin Loebl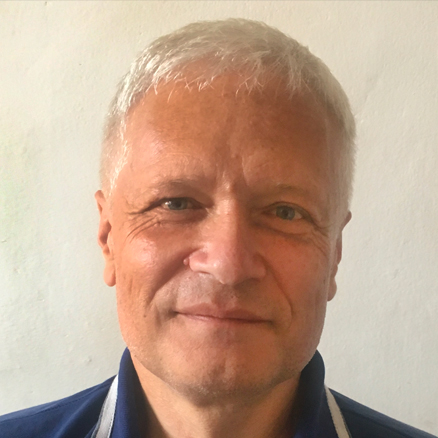 Martin Loebl is vice-chair of the Learned Society of the Czech Republic and Head of Department of Applied Mathematics at Faculty of Mathematics and Physics, Charles University in Prague. Prof Loeb is interested in broad discrete mathematics and is passionate about finding connections between diverse mathematical concepts. His prolific career includes a Humboldt Research Fellowship, a postdoctoral stint at Rutgers University, and an NSERC Canada International Fellowship. He has been an evaluator for European Commission projects and Member of hiring and reviewing committees for numerous grant agencies worldwide. He established the prestigious Jirka Matousek Prize, recognizing exceptional doctoral candidates. Prof. Loebl currently coordinates the H2020 MSCA-RISE project "Combinatorial Structures and Processes (CoSP)", fostering international collaboration across esteemed institutions.
Moderator
Gareth O'Neill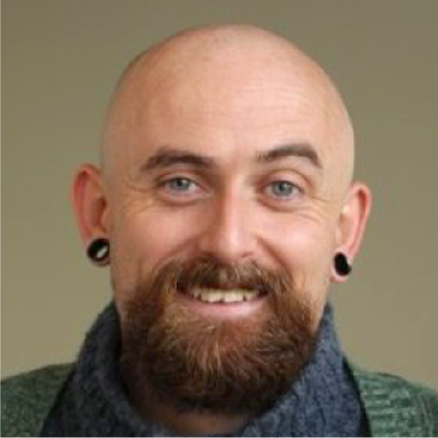 Gareth O'Neill is a Principal Consultant on Open Science at Technopolis Group specialising in the European Open Science Cloud (EOSC), Open Science, Research Careers, and University Alliances. He is an ambassador for Plan S under cOAlition S, work package (WP) leader on policy and strategy in the EOSC Future project where he is also coordinating the EOSC Observatory, WP leader on developing indicators and metrics for Open Science in the OPUS project, and WP leader on developing a research career framework in the SECURE project.
Pre-Conference Workshops
Emma Day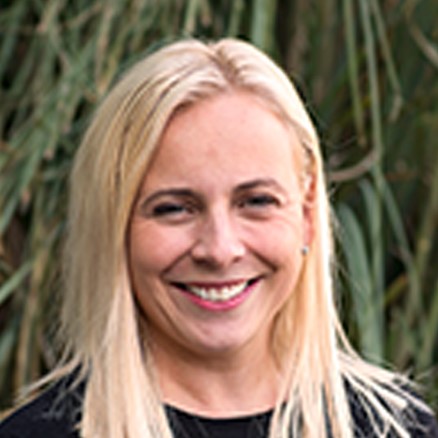 Emma Day is Senior Project Manager at CRAC Vitae. Emma has worked for Vitae, supporting researcher development for over 15 years in a variety of project management and training and development roles, both in the UK and worldwide. She is one of Vitae's most experienced project managers with a particular interest in researcher career development and fulfilment, intersectoral mobility and equality and diversity particularly gender. She has managed numerous European projects including the co-ordination of EURAXIND – EURAXESS for Industry, an H2020-funded multi-partner study to improve interactions between HE research institutions and employers. Currently she is work package leader in OPUS which will create indicators and interventions that incentivise open science and SECURE which will look to mainstream a common research framework to address precarity in research careers.
Oleksandr Berezko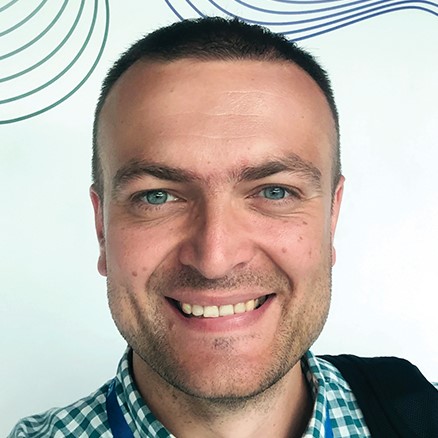 Oleksandr Berezko is an Associate Professor at Lviv Polytechnic National University, Co-founding President of INOSI, the Institute for Open Science and Innovation, and Co-Chair of CoARA Chapter Ukraine. Oleksandr is also former President and Advisory Board Member of Eurodoc, the European Council of Doctoral Candidates and Junior Researchers. Dr. Berezko coordinated the National Plan for Open Science development in Ukraine and is now leading an international consortium Open4UA working on its implementation.
Sam Hall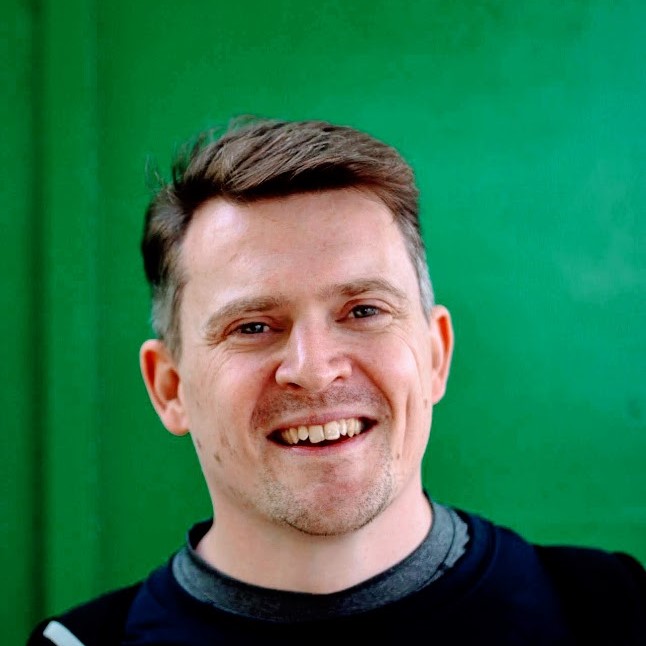 Sam Hall is an Associate Publisher for F1000 and commissions articles and Collections for Open Research Europe. Launched in March 2021, Open Research Europe is an open science publishing platform for research stemming from Horizon 2020, Horizon Europe and/or Euratom funding across all subject areas. Within this broad remit, Sam focuses on Engineering and Technology, and most recently the Data Note article type. Sam has almost 10 years of experience working in publishing, and during this time has worked in contrasting companies and settings. This includes society publishers, start-ups, and intergovernmental organisations.